Hi, I'm Jennifer from

A Happy Circus

. Want to make a jeweled bib necklace? Here's the skinny.
*jewels (I used scrapbooking adhesive jewels)
*coordinating ribbon (I used grosgrain, 5/8 or 7/8 width)
Cut your felt into the desired shape. Don't worry if it's not perfect, you will trim it down later. Now cut a piece of coordinating linen in the same shape and glue over the felt backing. (I skipped this step, but trust me….it will look better!)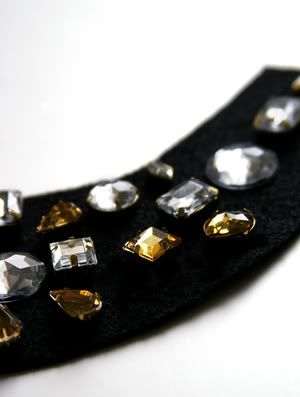 Next, arrange you jewels in the desired pattern. Once your comfortable with what you've got, make it permanent with hot glue.
Cut your ribbon pieces the same length, make sure you allow length for tying around neck. Seal the ends by running a lighter or flame of some sort along the edges. Now, hot glue your ribbons to the backside of your necklace.
Trim off any excess. You can also trim off more fabric to change up the shape a bit.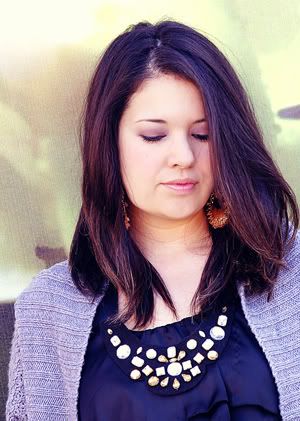 Voila!
———————–
Thanks so much Jennifer for guest blogging your darling *blingy* tutorial!
How cute is that necklace!!! LOVE IT!
BE SURE TO LEAVE JENNIFER SO COMMENT LOVE!!!
and
Don't forget to stop by THE HAPPY CIRCUS and say hi!